Does your company want to sell used IT equipment?
At Inventus Group we handle all types of IT and operate both nationally and internationally and are therefore able to help you find the best solution for when you want to sell used IT equipment.
With more than 15 years of experience as IT brokers we can relatively quickly present you an initial value of your used IT hardware. However, keep in mind that just like many other things IT hardware holds its value better in its younger days.
Therefore, its best if you already contact us in the early stages of resale, so that we can advise you throughout all the transaction phases of selling used IT Equipment and maximize your IT products' value before it gets too old.
In general, we are able to recover all types of used IT equipment, however, it must be fully functional on its own and should be reasonably maintained.

Have you ever wondered if you could resell your used IT equipment instead of scrapping it?
Our primary product focus areas are: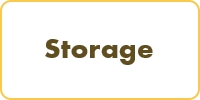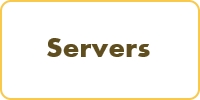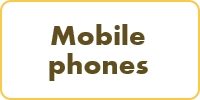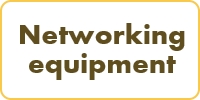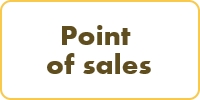 Due to our experience in the industry, we have a global network of customers for all the above-mentioned product types regardless of the manufacturer!
Reasons to Sell your used IT Equipment
First of all, selling your old IT equipment is beneficial for your company, as you can easily get some money out of products that are not used anyway. This might be especially useful if your company is going through an IT upgrade and is looking to make a larger investment towards new IT hardware soon.
Secondly, it can make the organization of your inventory and warehouse easier, as you will clear out surplus IT equipment and will have more storage space.
Lastly, you can help the environment by giving your used IT equipment a second life, as another company might still be interested in it. All IT hardware that still holds value gets refurbished and resold. Any equipment that's too old to be resold and/ or categorized as scrap, will be disposed or recycled in the most environmentally friendly way possible. You can read more about how we deposit your used IT equipment here.
We know that one reason that holds many companies back to sell their used IT hardware is the sensitive data that is on it. However, this shouldn't be a concern when you sell used IT equipment to Inventus Group, as we can also help you with the data erasure process.
Altogether we see great potential in the resale of functional used IT that companies are phasing out, and as IT sourcing is one of our core skills, we would also like to help you add value to your phased out IT infrastructure from your company. We have a strong global network that we use both when selling and buying used IT equipment. We, therefore, have many opportunities to resell your functional used IT products.
Interested in selling your used IT equipment?
Please do not hesitate to contact us. To contact us via e-mail, please fill in the required fields below. We make every attempt to respond to inquiries within 24 hours.