When you collaborate with Inventus Group about selling your company's used IT equipment you are guaranteed a professional and reliable business partner. We value our relationship with customers and strive to deliver a top-quality service.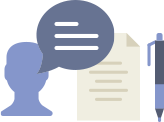 Phase 1 | Clarification & Partnership agreement
The first step is to determine if your IT equipment is suitable for reselling. If your devices are suitable for reselling we make a formal agreement, where Inventus Group A/S will find a potential buyer for this equipment.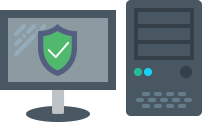 Phase 2 | Register & test – Delete data – Documentation
When succeded, we agree on the price, shipping costs and pick-up date. We will also agree to terms if for any reason your equipment is not functional or has any cosmetic damage. When the agreement is made, we will pick up your equipment.

Phase 3 | Disposing of non-functional equipment
When the used IT equipment arrives at our warehouse, we register and test your IT equipment. If you haven't erased your data, we will securely delete all data on the devices and form a documentation rapport for the data deletion for you for an extra fee.
If for some reason the equipment or part of it is non-functional we will dispose of it in a sustainable way with minimal environmental impact.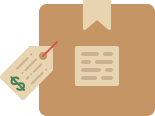 Phase 4 | Resell functional equipment
The cleaned used IT equipment is then being shipped to the buyer of the equipment. When they receive the lot, they will have a small period of time to go through the equipment so that everything is in accordance.

Phase 5 | Settle account
Finally we settle our agreement. We go through our agreement step by step where we make sure everything in our agreement has been followed to the letter.